Pediatric Dentistry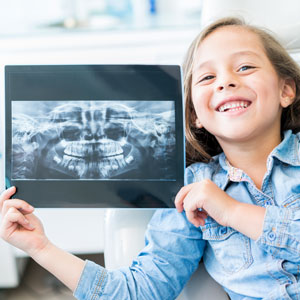 Choosing a dentist for your little one is an important decision to make. You'll want to select a dentist who understands how to make your child feel calm and comfortable (as well as mom and dad!), and one that's able to educate them on how to properly clean their teeth-all while making the experience enjoyable.
At Melody Dental Care, we're proud to say that we fit the bill-and can't wait to welcome you and your children into our care.
Here's more about what you can expect.
Visiting Us
As soon as your child begins teething, it's a sign that they're ready for a quick visit to our practice. We'll look to make sure their gums are healthy and that their teeth are erupting normally. We'll also teach mom and dad how to properly care for their new teeth.
The first visit is quick and painless for everyone and much more of a 'checkup' than anything. Ultimately, we want to help children (and their parents) avoid otherwise preventable dental problems. By ensuring your child's first experiences with the dentist are relaxed and positive, it will reduce their chances of developing dental phobia or anxiety as they grow older.
Pediatricians and dental specialists recommend that children see a dentist for their first checkup by age one or when their first tooth erupts.
Care for Older Kids
When your child is ready for a traditional dental appointment, we'll do our best to make it a fun experience! A child's cleaning involves examining the teeth, taking digital x-rays, and screening for any oral problems that may exist. We'll also teach them how to properly brush their teeth in a circular motion, and talk about the negative effects of too many sweets.
As your child grows, we'll consistently monitor their oral development to screen for issues that are best intercepted early. Including tooth decay and orthodontic complications.
Since children are more prone to tooth decay, we recommend placing protective sealants over the deep grooves of their adult molars (back teeth). These teeth typically erupt around the ages of 6 and 12, respectively.
Sealants seal out food debris and bacteria, making it easier to clean the chewing surfaces with a toothbrush. They take only a few minutes to apply and can be added onto your child's checkup appointment.
If your child has a cavity, it's best to treat it as soon as possible. Decay can easily spread into adjacent teeth or the underlying adult tooth. Small fillings restore the lost tooth enamel and extend the life of your child's tooth. Losing one prematurely because of untreated cavities can lead to long-term effects on their developing anatomy.
After your child's cleaning, we'll apply a fluoride treatment. Fluoride is a naturally occurring mineral and like calcium, it helps strengthen teeth and bones. Applied routinely, fluoride can lower your child's risk of tooth decay and remineralize weak areas of enamel.
Helpful Tips for Parents
Finding it hard to get your child to brush accurately at home?
Let them pick out a themed toothbrush from the store-something with their favorite character can entice them to brush better.
Get a flavored toothpaste that they'll love-children's brands tends to have many flavors that adult brands do not.
Make brushing time "story time"-tell them a funny, two-minute story while they brush so it becomes something they look forward to.
Encourage your child to brush on their own first, then follow up behind them to brush them again.
Continue assisting your child with brushing and flossing until your child is able to tie their own shoes.
Book Your Appointment Today
If you're looking for a relaxed dental environment for your child, we're here for you. Contact our team today to book their first appointment-or one for the whole family. We gladly welcome children from the time they begin to have their first teeth erupt to teens and beyond.
Get started with their first visit today!

Pediatric Dentistry Casa Blanca, Riverside, Chino Hills CA | Melody Dental Care