Crowns and Bridges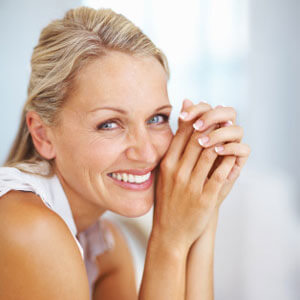 Crowns or bridges are excellent solutions to help people of all walks of life restore the look and integrity of their smile.
If you're experiencing any of the following, you may be a candidate for a crown and bridge:
Chipped or broken teeth
Missing teeth
Dead or decaying teeth
We're proud to be able to make crowns in-house using our advanced CEREC machine, which means the entire process can be completed in just one office visit. This means you'll leave our practice with a beaming, beautiful smile after just a couple of hours.
Crowns
Crowns are used for reinforcing teeth with large areas of structural damage or that were recently treated with a root canal. A crown is a 'cap' that fits over your natural tooth to improve the function and aesthetic. During a crown placement, your natural tooth will be slightly shaved down so that the crown can fit around it. Don't worry-your crown will be color-matched to the look of your other teeth so that it fits perfectly without looking out of place.
A crown is ideal for patients who still have natural tooth integrity to support the crown. If the tooth is badly decayed or missing, a crown and bridge may be a better option.
Same Day Dental Crowns
We've invested in state-of-the-art CAD/CAM technology called CEREC, which allows us to create customized ceramic crowns in one visit. Now there's no back-and-forth between our office and the lab. Your personalized, durable ceramic crown is fitted and permanently placed in a single appointment.
CEREC uses digital mapping and scanning technology, eliminating the need for gooey dental impressions. We simply prep your tooth, scan it, and convert the digital image into the software to plan how your new crown should look. The onsite milling machine crafts the crown out of a solid block of ceramic and then we cure it in a small furnace for added structural integrity. You can sit back and relax, or catch up on other dental treatment while you're here. CEREC crowns save you plenty of time.
Bridges
A dental bridge is designed to connect to a crown, offering more support to ensure that your dental work has the strength it needs to be long lasting and support proper function in your mouth. A dental bridge typically involves three or more teeth-the 'anchor' teeth and the missing or compromised teeth that will be fitted with crowns.
A dental bridge is attached to a crown, meaning you won't be able to floss between your teeth, however you'll still be able to properly brush and clean them with the help of a special flosser.
Bridge treatment typically requires two appointments to complete. During the first visit we'll prep your teeth and take an impression. The model is sent to our lab where your bridge is handcrafted for optimal aesthetics. Your final restoration will be both durable and attractive! About two weeks later, you'll return for us to permanently bond it in place.
Fixed bridges are a great alternative for people who do not want to wear removable partial dentures or may not qualify for dental implants. They can be crafted of porcelain or zirconia.
Crown and Bridge FAQ
How long do dental crowns and bridges last?
A properly maintained dental crown should last between 5-10 years. We offer a 3-year warranty on our ceramic crowns. It's important to brush and floss around these restorations daily. If flossing is difficult or the use of a floss threader isn't helpful, consider using a water flosser instead.
Will my new tooth look natural?
We select specific shades and types of materials so that your crown or bridge blends in with neighboring teeth as best as possible. The goal is to create it so that other people can't tell the difference! Thanks to today's advanced materials, modern crowns and bridges look as close as possible to natural teeth.
Learn More Today
If you're interested in learning more about whether or not a crown or bridge is a viable option for you, you'd love to welcome you to book an appointment with us. We'll go over your options and help you make the best decision for yourself.
As a reminder, we're happy to offer in-house payment plans and accept Care Credit to ensure patients can receive the treatments they need for a beautiful, confident smile.

Crowns and Bridges Casa Blanca, Riverside, Chino Hills CA | Melody Dental Care