Orthodontics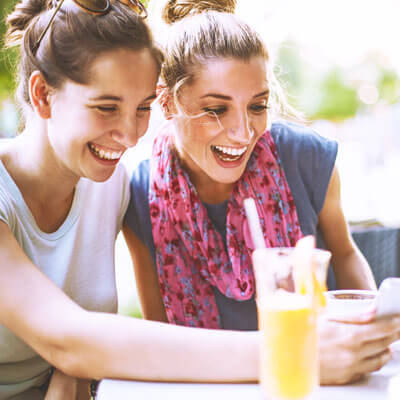 You may think that orthodontics is aimed at improving the appearance of one's smile. While it does indeed do just that, there are other benefits. When your teeth and jaws are properly aligned, they are healthier.
That's because crooked and misaligned teeth are more likely to experience a variety of issues down the road that would require correction that could include extractions or surgery. So orthodontics could be viewed as a type of preventative dental care.
Plus, in some cases, there can be a loss of self-confidence associated with misaligned or crooked teeth, and orthodontics can help with that too.
It's Never Too Late to Align Your Smile
Maybe you wished you had gotten braces as a teen. Now that you're an adult, you might be wondering if it's too late. The good news is it's never too late to do something about a crooked, gapped or misaligned smile.
Straighten Your Smile Discreetly
Many orthodontic patients these days are adults who want to make an investment in their appearance. After all, it's been said that a smile is your best accessory. With orthodontics at Melody Dental Care, we can help you achieve that beautifully aligned smile that you've always wanted.
As our dental office always seeks to provide patients with the latest in smile-enhancing services, we decided to offer the SureSmile® aligner system. Dr. Jimmy Nguyen is a certified SureSmile provider, allowing us to provide invisible orthodontic treatment for adults 18 and older.
Typically, traditional orthodontic treatment with fixed metal braces takes about 1-2 years, if not longer. However, thanks to the technology used in SureSmile, you can reduce your treatment time by up to 40%.
With SureSmile, you can eat what you want because the aligners can be removed before meals. You'll also have fewer visits to our office. Keeping your teeth clean is also easy as you won't have to clean around metal wires and brackets as you would with traditional braces.
Book a Consultation
Wondering if you're an ideal candidate for orthodontics at our Riverside dental office? Contact us today to schedule a consultation with Dr. Nguyen.
CONTACT US »

Orthodontics Casa Blanca, Riverside, Chino Hills CA | Melody Dental Care